CLOUD TELEPHONY
Super-simple tools for super-productive employees
Seem familiar?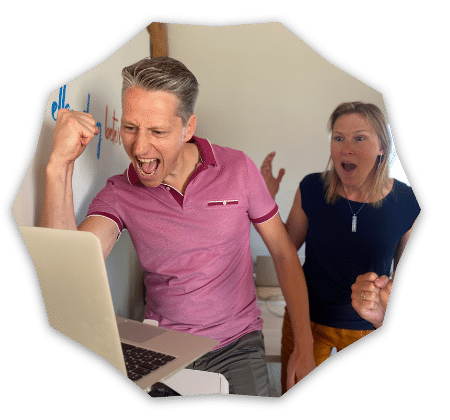 MyTelSmart Next Generation Cloud Telephony
We have created a telephony platform with a focus on "simplicity" for super-efficient client and employee communication. If you want to set up a flex-work culture with easy, then is a key tool.
Mobile integration
Your smartphone is integrated with our cloud communication platform, turning your landline and mobile phone into a single unit. When you are at the office, you use your landline; when you are at home or elsewhere, you use your smartphone – for business calls as well. You can easily decide to call from a private or professional function. All through the mobile phone network.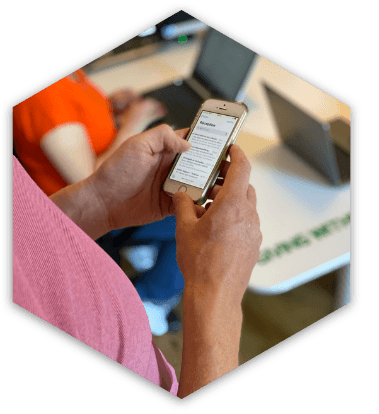 Link to various CRM & ERP systems
Click a phone number in your CRM/ERP program to place a call, or automatically open client files for incoming calls.
MyTelSmart has an extensive API that lets us link to any software. Custom integration is possible. Ask about the possibilities!
Relax, we take care of everything from A to Z
Destressing others is another of our passions. We make sure the integration of your digital solution is implemented without a hitch.
or call us at +32 2 888 33 00
More than 1500 satisfied customers make awesome calls via TelSmart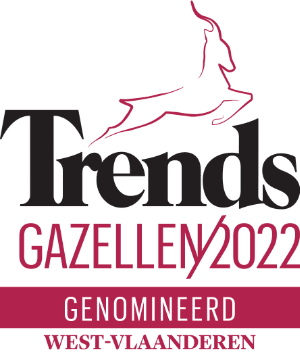 We are nominated for the Trends Gazellen 2022!
A Gazelle is a fast growing company which is an integral part of the Belgian economical landscape. They are all competitive organisations that positively impact the entrepreneural climate in their region. They are powerful sources of innovation and job creators that act as inspiring role models for other companies.
A flexible telephone system that can be used tailor-made, just what we were looking for! A young passionate team full of dynamics that solves the small mistakes in no time! In short, everything that is in our DNA! Thank you for the service.
Ellen Veraghtert
Argenta Olen